Racket Sports

Technology:
UX/UI  design
Full cycle development
Challenge
To create a new highload and effective e-commerce website
Make an online store with the intuitive and clear UI
Achieved
Website, that has boosted sales
UI with a clear goal, that makes UX easy
Solution for
Online stores
Sales platforms
SMB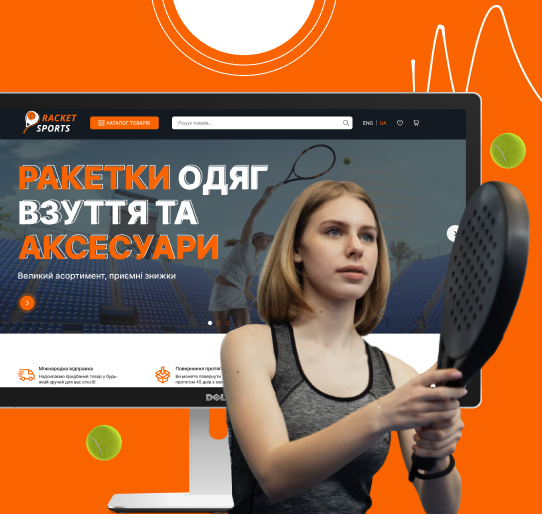 Our client needed a quick and effective changes, that can help business to grow sales. So we came up with fresh design and lot's of built-in marketing solutions that help boosing sales and drive traffic.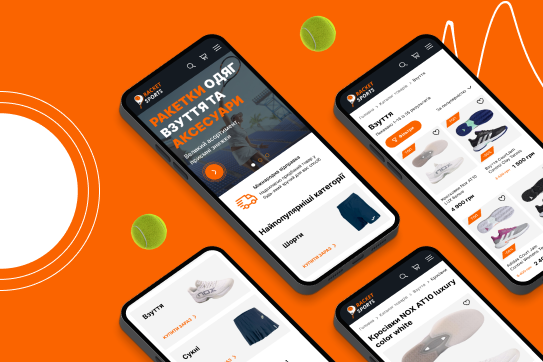 In a cooperation with the great speed rates and easy-to-remember vibrant colors, we've got the brand new tool, that is convenient for business and the audience.
We'd love to hear from you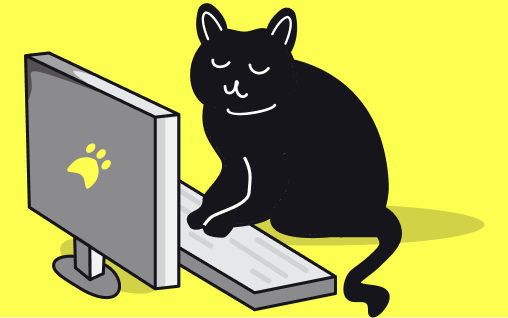 Awesome!
We'll be right back for a good talk.
Cheers ?