Zagoriy Foundation

Technology:
Engineering
UX/UI Design
Development
Challenge
Create an informational portal for a nonprofit organization
Create a CRM system
Achieved
Created a highly performing portal for content and information
Created a management system, that allows to work with whole ecosystem of various business processes inside the organization
Automated many processes that dramatically reduced the time and effort spent on the paperwork
Helped to optimize the expenses by cutting off all the unnecessary software and webtools
Solution for
High load foundations and organizations (both for- and non-profit)
We helped our client to build not just an informational platform, but a wholesome ecosystem for a high-load nonprofit organization, that unites different business processes and has a built-in CRM system.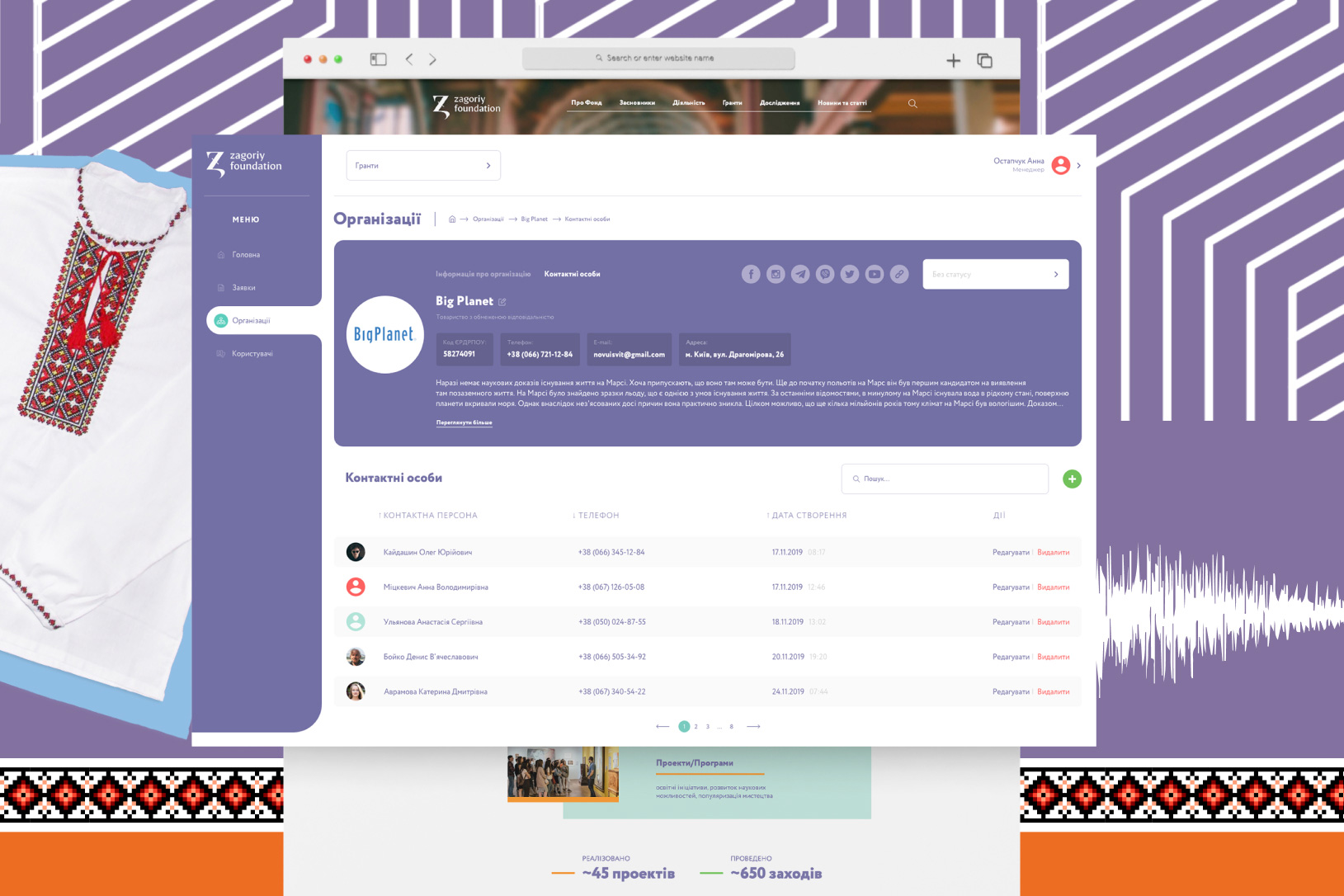 Website for the Zagoriy Foundation is a great example of our constant desire to create products that exceed expectations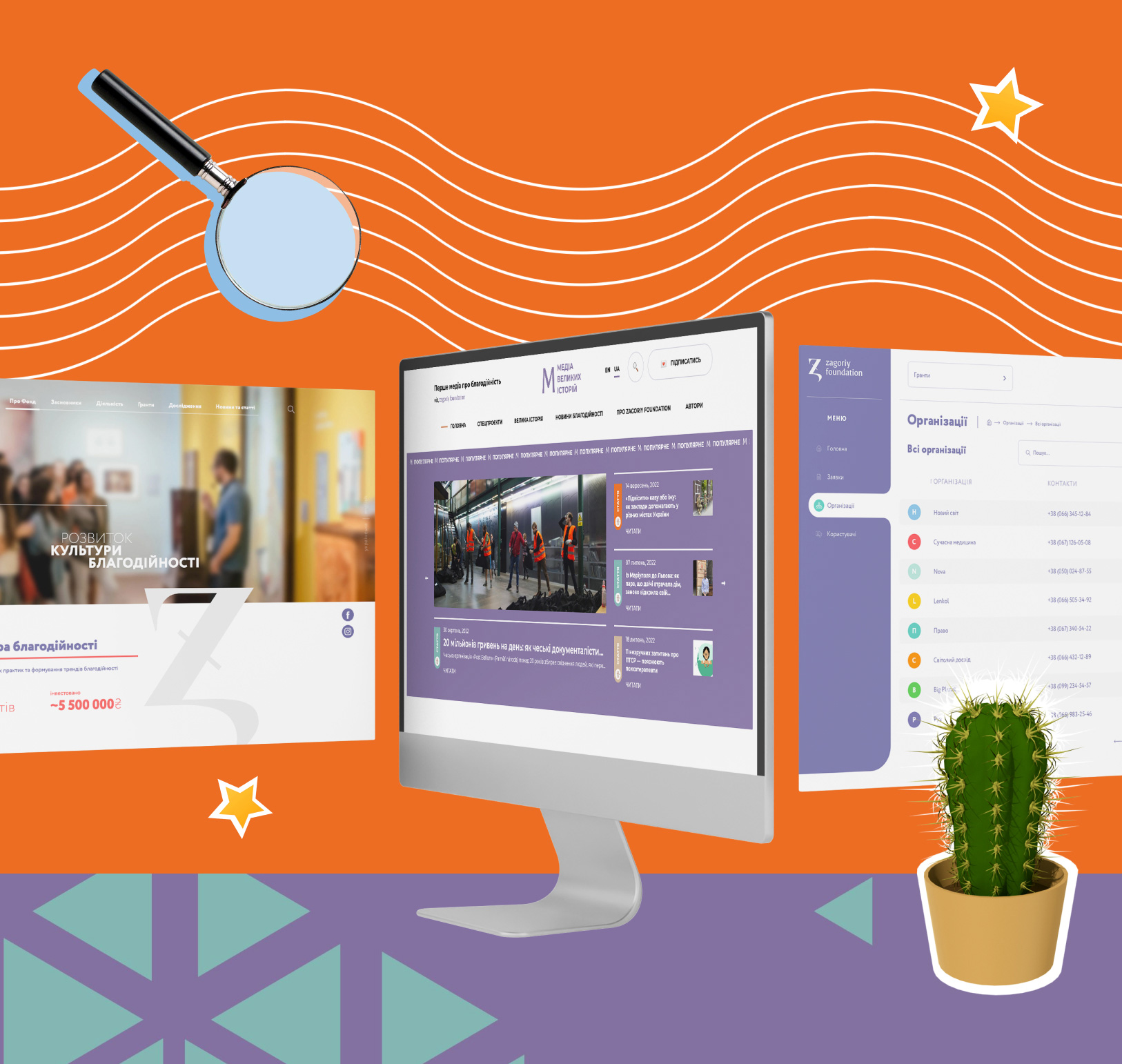 The CRM as it was planned before, has grown into a new wholesome ecosystem, that has automated processes inside the organization, allowed to reduce paperwork and to increase the efficiency level for everyone involved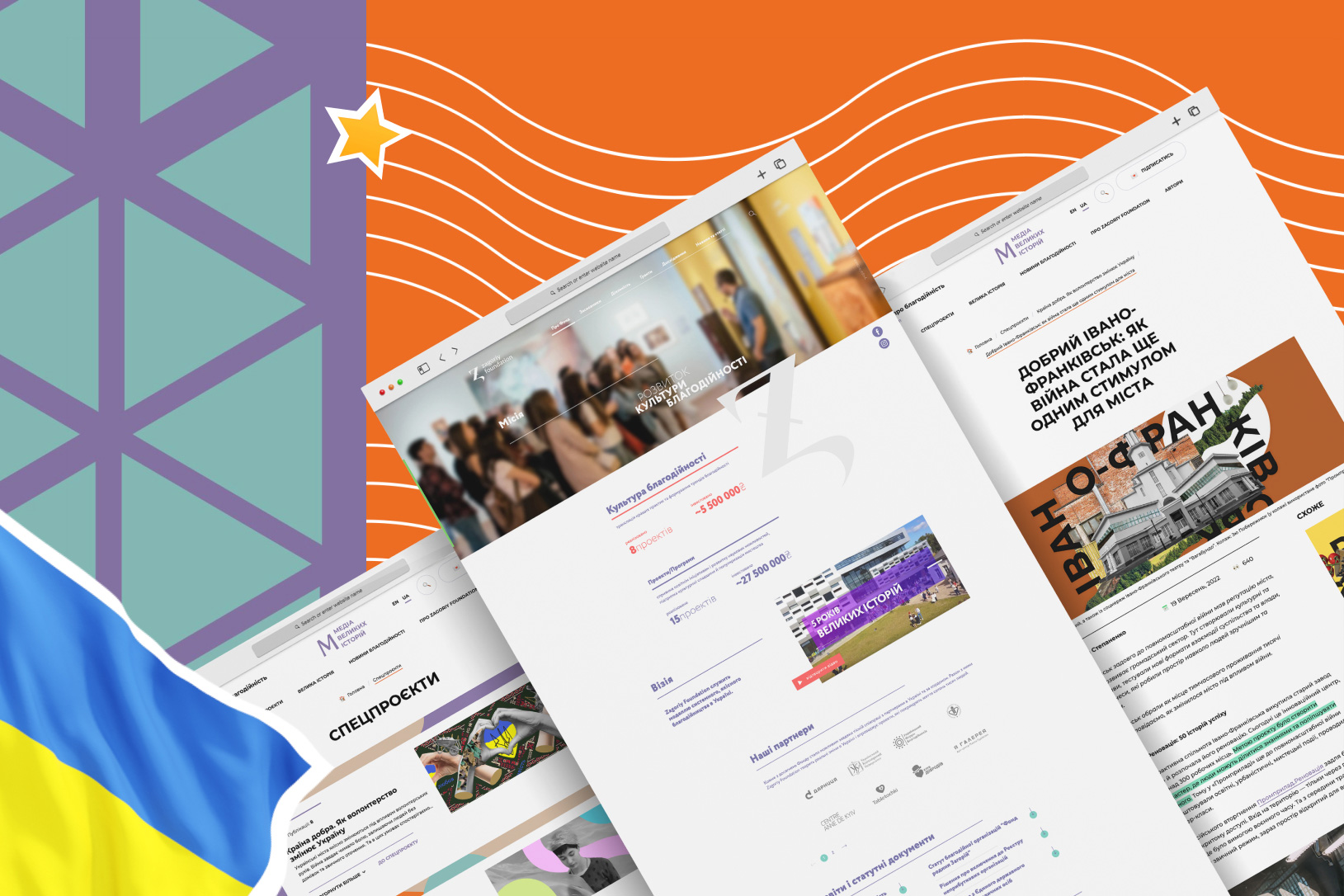 This system has allowed our client to develop new processes that may help other similar organizations without any additional workload
We'd love to hear from you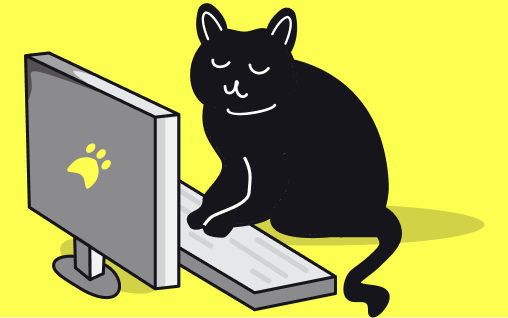 Awesome!
We'll be right back for a good talk.
Cheers ?